Tryon Inn and The Backdoor Bar

124 Main Street 

Cherry Valley, NY 13320

607-264-3331

Email: tryoninn@yahoo.com

Fond memories and new traditions

*UPDATE* As of February 10th - we will have indoor seating available. 

T/W/Th - 4 to 5 parties

Fri/Sat - up to 10 parties 

Reservations only! Please no walk ins 

See Take Out Menu as well

_________________________________

Indoor Dining! What you need to know and practice:

We will be operating at 50% capacity

 Parking is off to the big parking lot to the left, except for handicap parking

We are continuing our take out loop, please do not block

RESERVATIONS OR CALLING AHEAD REQUIRED, including for the bar 

All people entering are required to check in with the hostess 

Masks are required everywhere but while seated at your table 

No parties over 10 people 

No traveling through the restaurant except upon entering or leaving and to use the restrooms 

Restrooms are 1 in 1 out policy 

There will be no use of the back room with pool table and touch tunes

Sanitizer Stations are available throughout the restaurant 

Please maintain 6ft distance outside of your party 

Our staff will be wearing masks 

Our staff will be practicing hand washing before and after serving you, for your protection as well as ours 

All tables are staged a minimum of 6ft apart

Please recognize that we are a business and are required to follow state guidelines. We appreciate your understanding and compliance with our requests. We are all very excited to see you all!

_________________________________

Covid -19 Operations

Temporary Hours:

Sunday - closed 

Monday - closed 

Tuesday - 4-730pm

Wednesday - 4-730pm

Thursday - 4-730pm

Friday - 4-730pm

Satudray - 4-730pm

*Take Out/Delivery available during operating hours

*Outdoor dining dependent on weather

*Reservations are recommended for both dining and bar areas

​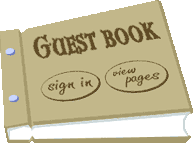 We look forward to serving the community, vacationers, and out of town guests. We have restored this historic establishment with subtle incorporation of modern elegance. We appreciate the local support and are thrilled with the feedback and excitement. 

Our Kitchen Crew and our team are eager to prepare delicious Americana cuisine and our staff are looking forward to serving you. We have several vegetarian options available. Aside from menu items, we also offer many delicious daily specials.

The bar is back where it was 20 years ago and walking in feels like home. Come check it out and try one of our featured drinks.

- Please follow & like us on Facebook -

 Tryon Inn Backdoor Bar & TryonInn BackdoorBar 

- Please follow us on Instagram - 

@tryoninn